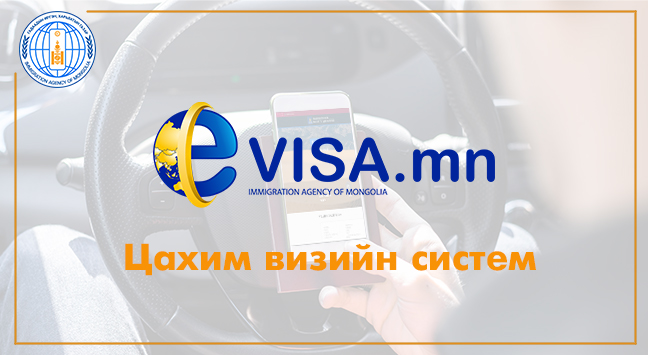 ELECTRONIC VISAS ISSUED TO CITIZENS OF 99 FOREIGN COUNTRIES
In connection with the announcement by the government of 2023-2025 as the Year of Visiting Mongolia, the list of countries that issue electronic visas has been revised and electronic visas shall be issued to citizens of 99 foreign countries.
Specifically, citizens of that countries shall apply online for "K2" class visas for tourist, "K4" class visas for sports and cultural activities up to 30 days, and transit or 10-day "K6" class visas. Citizens of 34 foreign countries, including European countries, Australia, and New Zealand are exempted from visa requirements in our country's list of countries that issue electronic visas.
When applying for an electronic visa, to approach the https://evisa.mn/ system, fill out the visa application accurately and completely, and pay the fee. The visa application documents shall be reviewed. If the application is approved, an electronic visa in the form of a QR code containing the citizen's information shall be sent to the citizen's e-mail within 48 hours.